The Feraklos Castle
Charaki Rhodes GR
A castle built near the village of Malona on a hill 85 metres high overlooking the sea between the bays of Ayia Agathe and Charaki. It is also known as Faraklo or Charaki. Its remains date from the Byzantine and Hospitaller periods. One gate and two 15th c. round towers still survive to the south and southeast.
The arms of the Order of St. John and of grand master G. B. degli Orsini are incorporated in the masonry facing the sea.
FREE ENTRANCE

The conquest of Feraklos by the Knights Hospitaller on 20 September 1306 was the first success of the Order in its endeavour to conquer the island. Before 1408 the castle was deserted.
It was repaired by the grand masters Orsini (1467-1476) and Pierre d'Aubusson (1476-1503), for the protection of the fertile territory around and the nearby anchorages.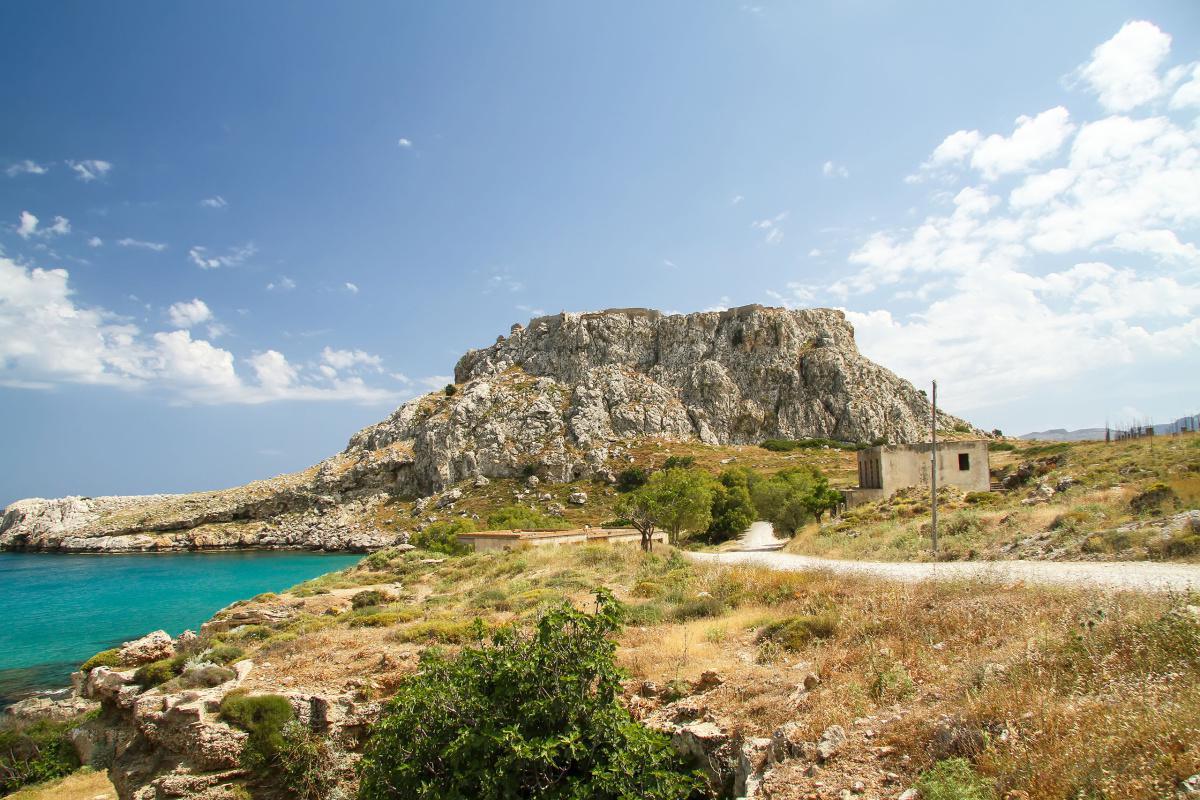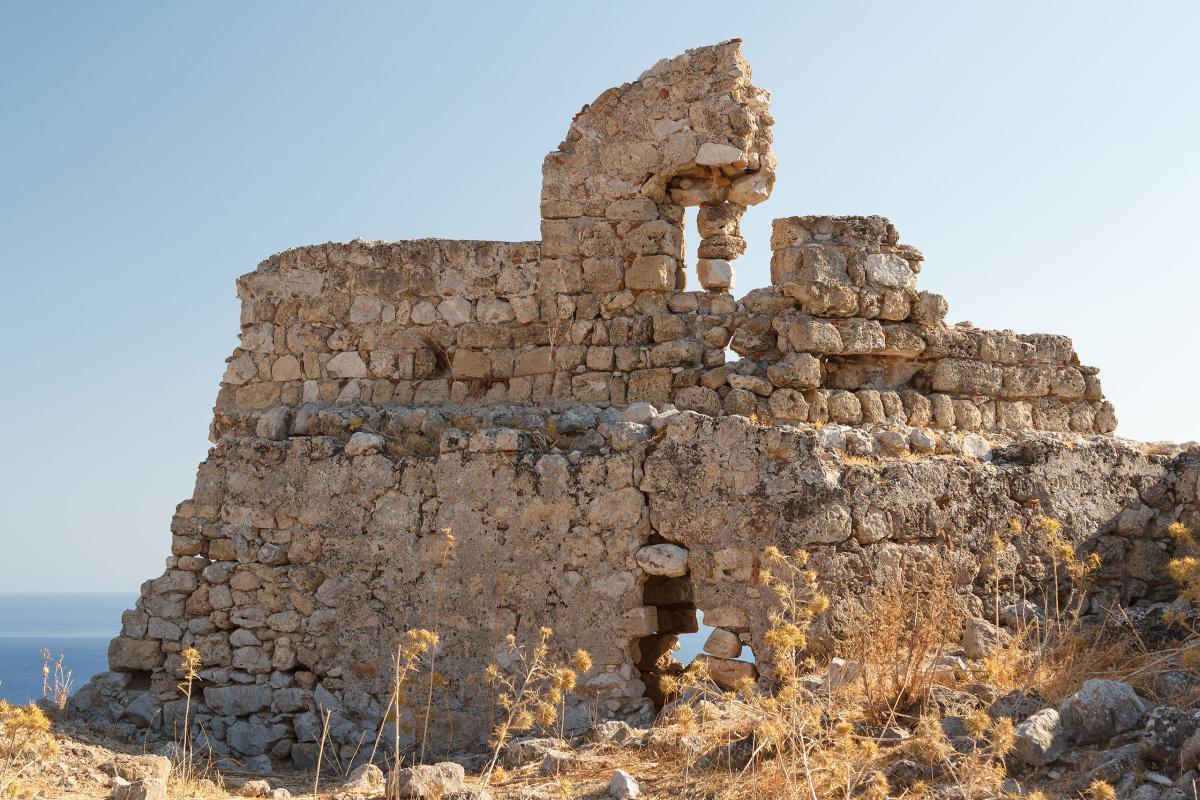 Opening Hours Mon to Sun, 24/7 (Open area)
Entrance Free