Afantou Village
Afantou Rhodes GR
Beautiful long beaches, a verdant interior, and people who retain their local customs, simple manners and hospitality, despite the steep rise in tourist numbers over recent years, are just some of the factors which characterize the region.
Afandou once belonged to the ancient city-state of Ialisos and was the former municipality of Vrygindarii. The village architecture con forms to the typical island style, and, according to one story, it got its name after it relocated from an initial site close to the beach to an interior position where it could not be seen by the many pirates who constantly raided the coasts of Rhodes in the Middle Ages.
You might also like to walk along the small streets and eat in one of the many restaurants, or snack on a sweet or pastry in the village square.
Visitors lucky enough to participate in a wedding ceremony delight in these celebrations and the traditional way of life they represent. They can also catch the small train to the beach. Afandou beach is made up of tiny pebbles and the water is crystal clear. There are also all the usual water sports, golf terrains on offer and the beach is rightly one of the most popular on the island. Not far from the beach is the important Byzantine church known as Katholiki. At the same time, the modern golf course is also close by.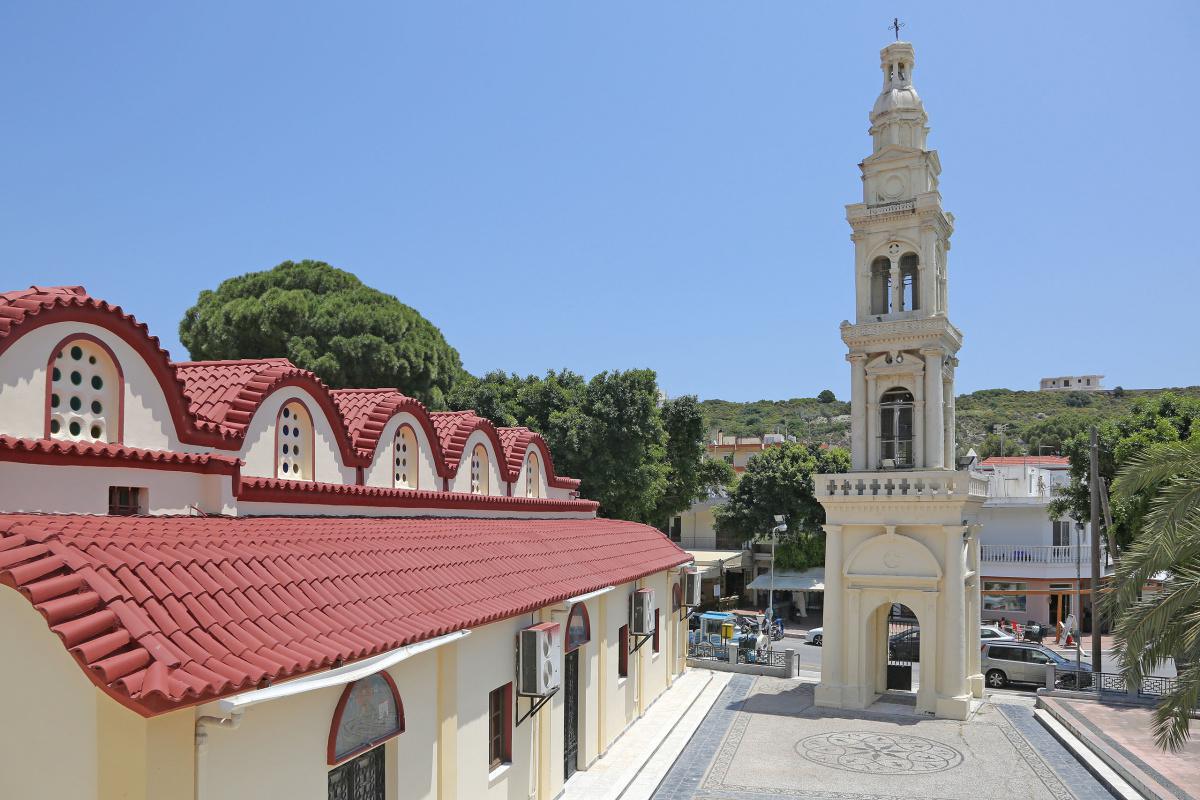 The road to the interior, from the beautiful seaside resort of Kolimbia, leads through a forest and along the banks of the Loutanis river before reaching Archipoli, a picturesque rural village. The route is ideal for walking or cycling. Just after the village, in a pine forest, is the tranquil monastery of Agios Nektarios, where you can rest and sample the cool waters of the springs from the surrounding hills.