Archangelos
Archangelos Rhodes GR
Archangelos, the biggest village on Rhodes, the centre of the municipality of the same name, was built in medieval times, away from its initial site by the sea, to guard it from pirate raids. The Knights of Saint John later protected the village by building a castle there.
The remarkable development of tourism in the region, which still preserves its particular character, ensures ideal holidays for those who stay in smaller, family-run hotels which offer a friendly atmosphere as well as all modern comforts.
The tradition of arts and crafts is more evident in Archangelos than anywhere else. Ancient crafts, such as pottery and hand-made tapestries, are still practiced with the same methods and the same artistry. There are houses built in the traditional local style, and the inhabitants are friendly and straight forward people, who celebrate and keep alive their age-old customs.

The local area is fascinating, with golden beaches, such as that at Tsambika, at the foot of the steep cliff of the monastery of the Virgin Mary.
Stegna is a picturesque resort close to Archangelos, and at Haraki, with its idyllic small bay, the visitor can see the ruins of Faraklos, a medieval castle. Inland are the rural villages of Malona and Masari on the Naithonas river. At the northern edge of the region is Epta Piges (Seven Springs), where nature has been especially bountiful.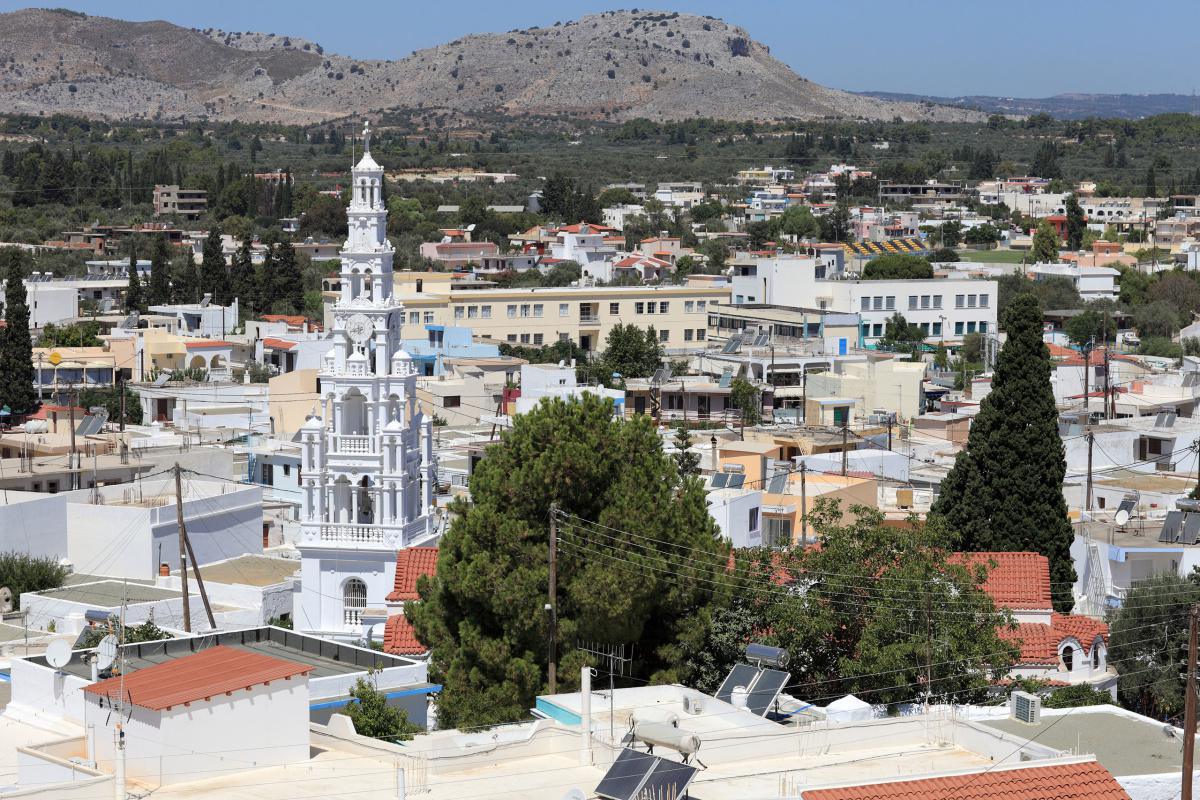 The people of Archangelos are simple, and almost untouched by the rapid tourist development of the region. They maintain their traditions with respect.
The visitor can find this in their hospitality, local dialect, customs, and in the architecture of their houses. The distinctive decoration of Rhodian houses includes wooden sofas (mainly used for meals times and sleeping), an internal arch, brightly coloured external walls, courtyards laid with pebbles, garden flowerpots of many kinds, all examples of a simple folk style.