When the gods divided the world between themselves, so an ancient legend goes, Helios (the sun god) noticed an island emerging from the sea. He was so fascinated by its beauty that he immediately asked Zeus whether he might have this island as his share. Rhodes was that island. An island that glided, and still gliding, like a dolphin, over the waves in the transparent waters of the south eastern Aegean. Wreathed in golden beaches, with bright green hills and valleys, and bathed in the light of the god Helios, it is a place favoured by nature, built on a human scale. Inhabited since prehistoric times, Rhodes quickly grew into an important financial and cultural centre of the ancient Greek world. Its affluence, natural beauty and strategic position, endowed the early Rhodians with wealth, but, equally, it attracted foreign powers in each subsequent era, eager to conquer the island.
The Romans, Knights of Saint John, Ottoman Turks and, later, the Italians, all left deep signs of their presence, but they always failed to sever the deep Greek roots of the island, which finally joined modern Greece after the Second World War.
Discover the beauty of Rhodes in Comfort & Style with RODOS CARS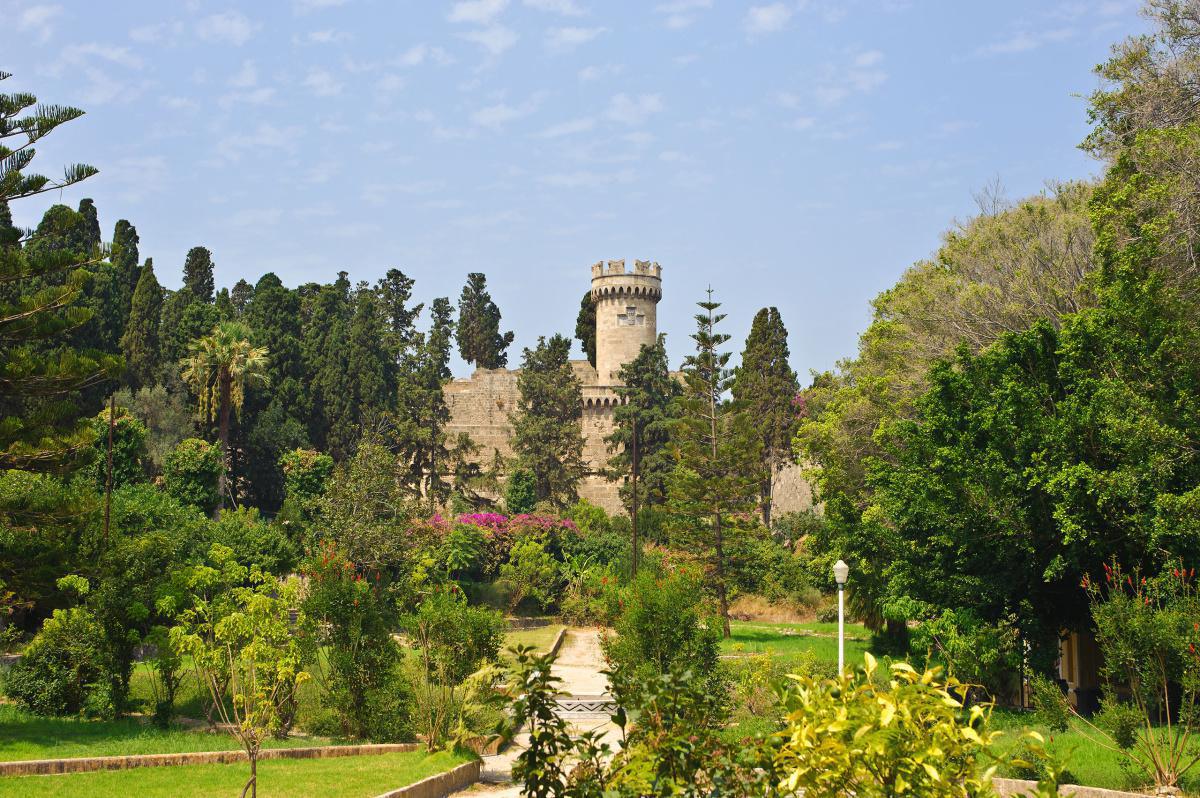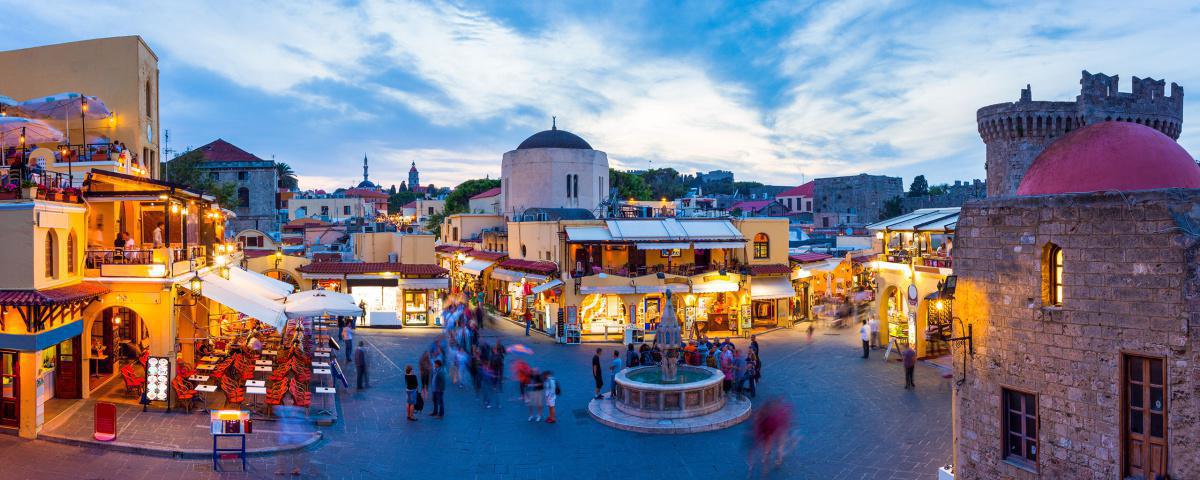 Street of the Knights in Old Town
Today Rhodes offers the visitor a plethora of year round leisure oportunities, covering all types of tourist activity. The natural beauty of the island, the monuments from her long and often turbulent history, the cosmopolitan character, the warm hospitality generously offered by the people of Rhodes, and the excellent tourist infrastructure boasting the most modern hotels, all captivating the visitor.