Starting from your hotel.
Arriving at Rhodes Old Town.
The earlier Byzantine city was extended, and the walls fortified, by the Knights of Saint John in the 14th and 15th centuries, creating the medieval city of Rhodes we see today.
Eleven gates lead to the interior which is, in turn, divided into two sectors: the "Collachium", where the Knights lived and where the most important Knights' houses are still to be found, and the "Burgh", the main city. Read more...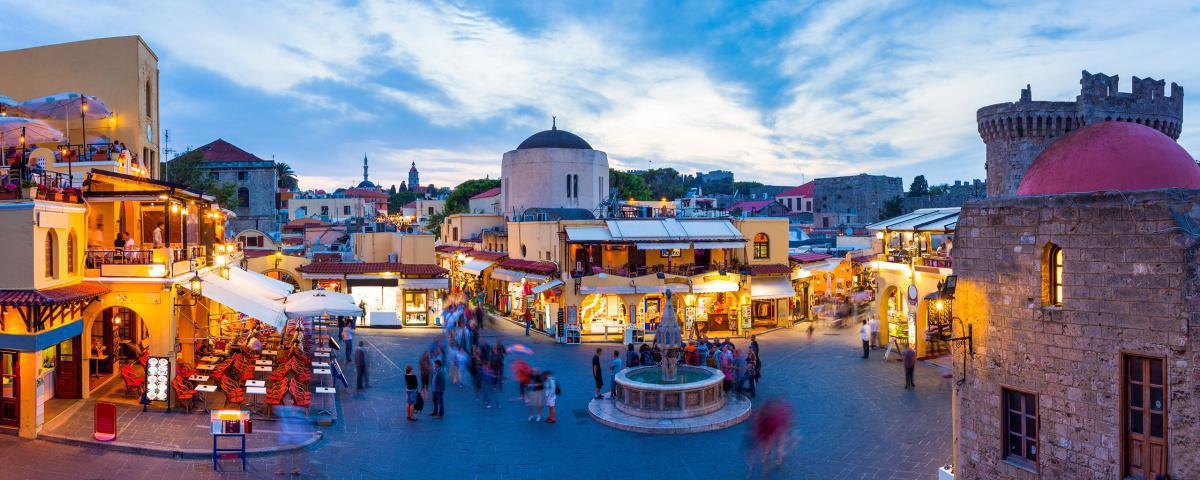 Enter into the most visited building in the island
Palace of the Grand Master of the Knights.
The Grand Master's Palace, the most imposing edifice in the Old Town, was the headquarters of the leader of the Order of the Knights of Saint John, and at the same time a strong fortress. It was built in the 14th century on the ruins of a Byzantine fort. It consists of two storeys with a large internal courtyard. Read more...
Departing from the Old Town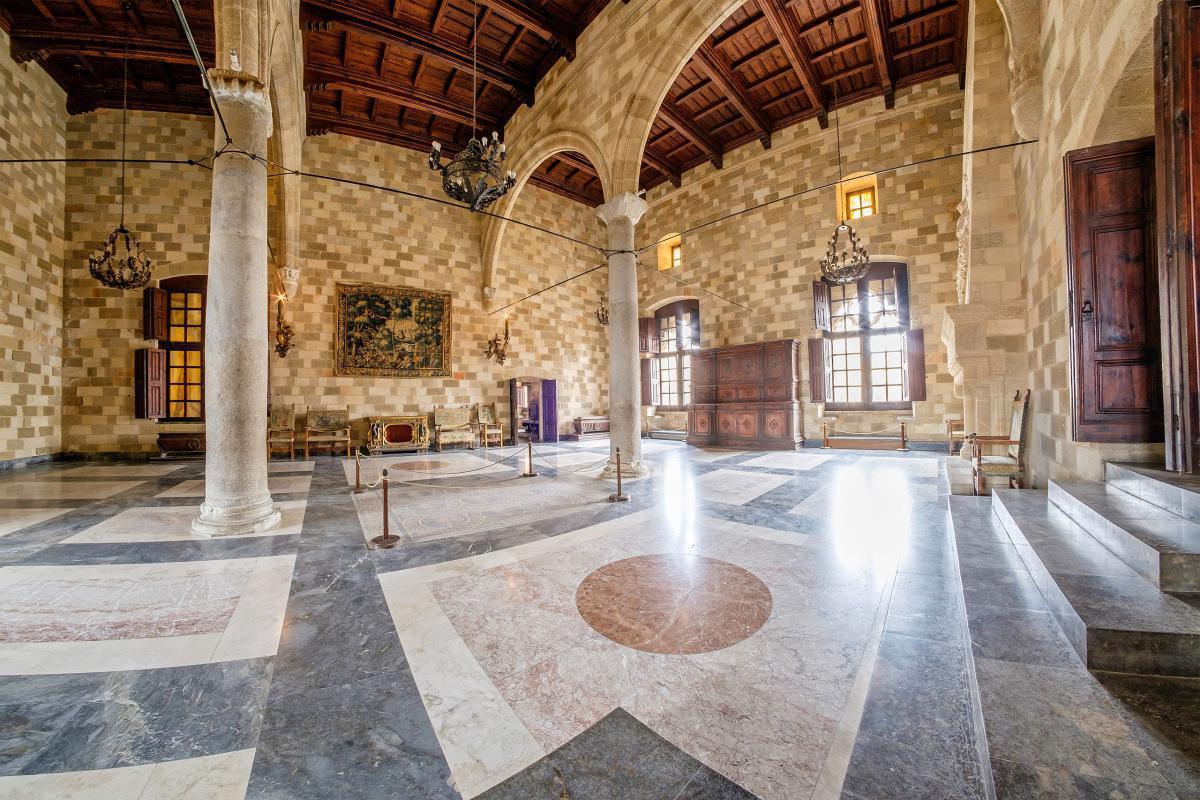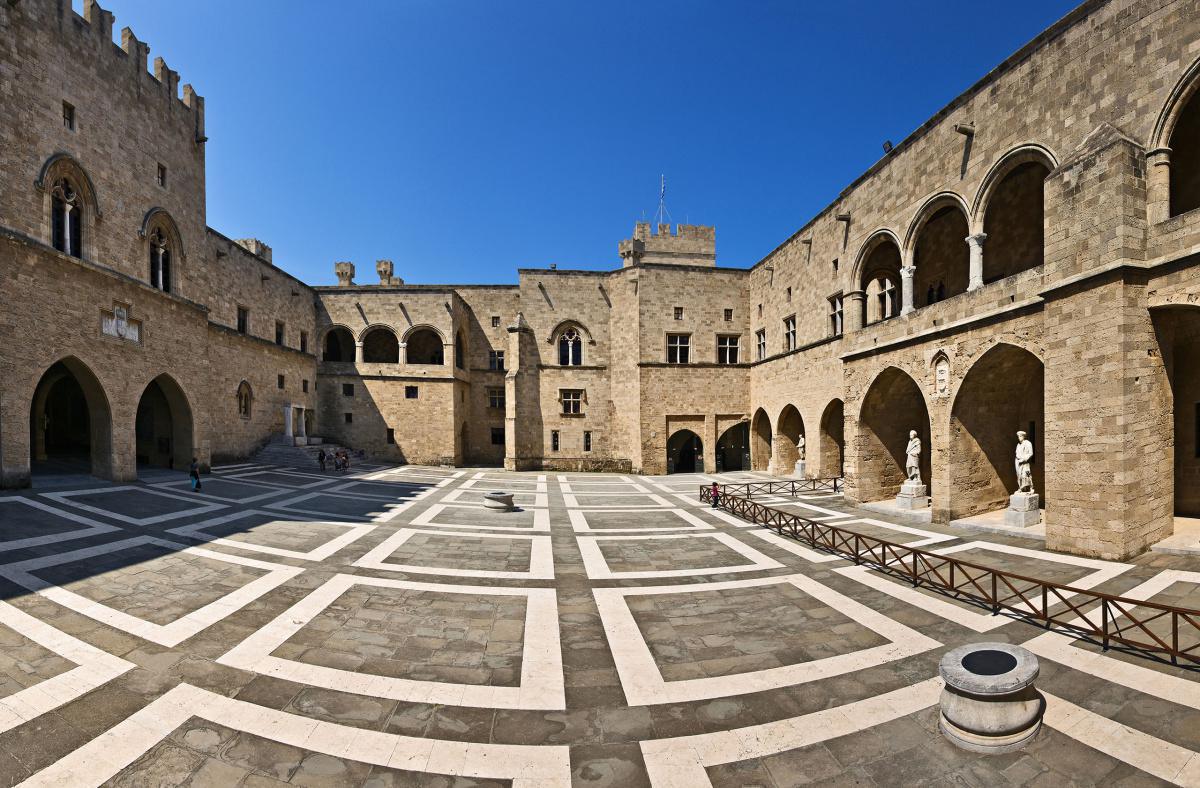 Visit the Archaeological Museum of Rhodes.
The archeological museum of Rhodes is located in Mouseiou square in the Medieval town, near the commercial port. Building began in 1440 and was completed in 1485. It was turned into a military camp during Turkish rule. Exhibits include vessels, jewelry and statuettes from ancient Ialyssos and Kameiros, sculptures from the archaic, the Classic, the Hellenistic and the Byzantine period, clay vessels and tools from the caves of Kalymnos and Kos, etc.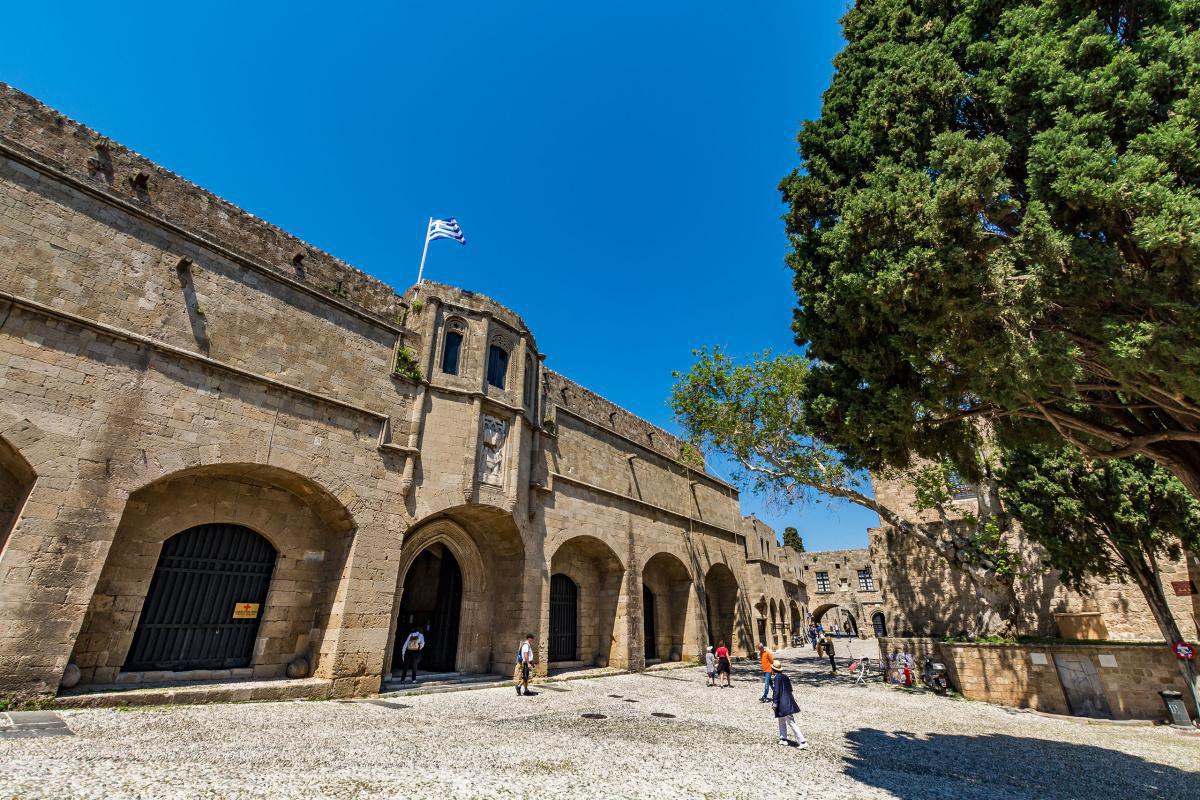 Arriving at Acropolis of Rhodes.
Saint Stephen's hill(known locally as Monte Smith) marks the site of the acropolis of ancient Rhodes. The green and beautifully laid out archaeological park contains the Hellenistic stadium, built in the 3rd century BC, where the athletic events of the Alioi Games took place. Read more...
Departing for the hotel.